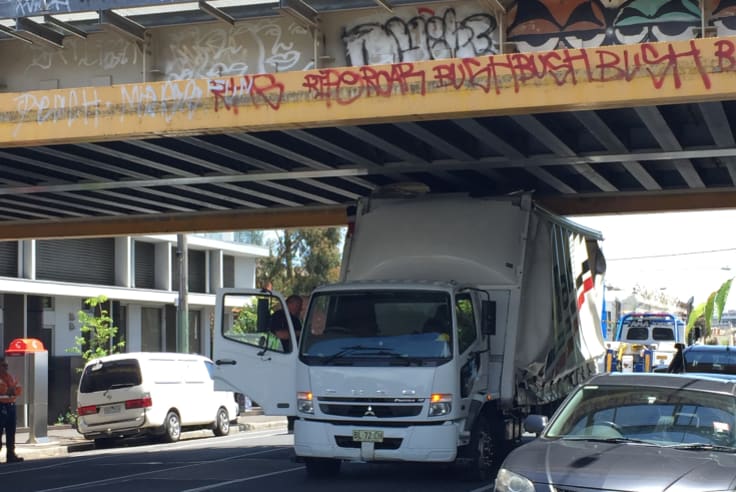 The incident caused about five minute delays to the Sandringham train line from when it was reported at 11.57am until about 12.15pm, according to Metro.
Erin McFadden, who was driving past, was shocked to see the stuck truck.
"As I approached the bridge, I couldn't believe there was a truck wedged under there because the bridge is quite high, nothing like the Montague Street bridge," she said.
"Emergency services were there pretty quick and were managing the traffic. They had to deflate the tyres of the truck and reverse out slowly."