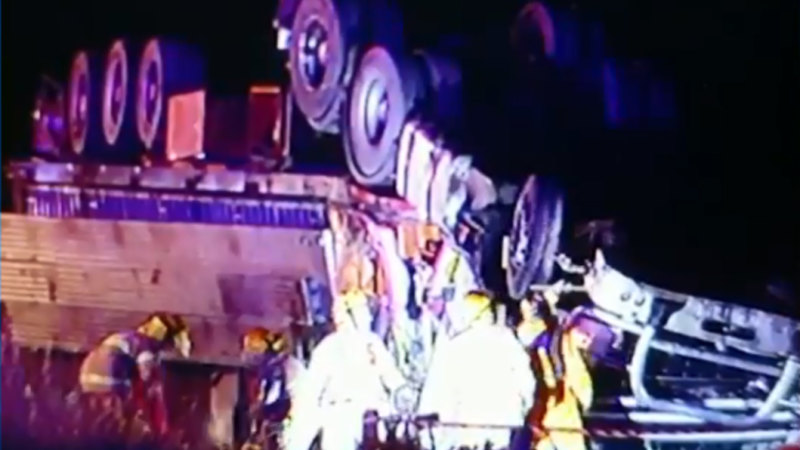 The freeway is closed to outbound traffic heading towards Geelong and there are major delays as motorists are being diverted onto the Princes Highway through Werribee.
Sergeant Tayler said a crane would be required to get the truck up on its wheels and onto the road after the driver's body was recovered.
He said the prime mover was carrying carnival equipment, believed to be dodgem cars.
"It's a large salvage situation."
He said the barriers, which were in a 100km/h speed zone, were "about three metres from the edge of the roadway" and they had "effectively done their job".
"You can tell the vehicle has been slowed up quite effectively," he said.
The man has not been identified yet.
Sergeant Tayler said the crash "was a tragedy on the long weekend".
He pleaded with the public "to remain safe and be vigilant".
Another man was also killed on Monday morning after crashing into a tree in Sebastopol, near Ballarat, just after 4am.
The state's road toll is 233, compared to 177 this time last year.
Rachael is a reporter at The Age. Contact me at rachaelhoulihan@theage.com.au