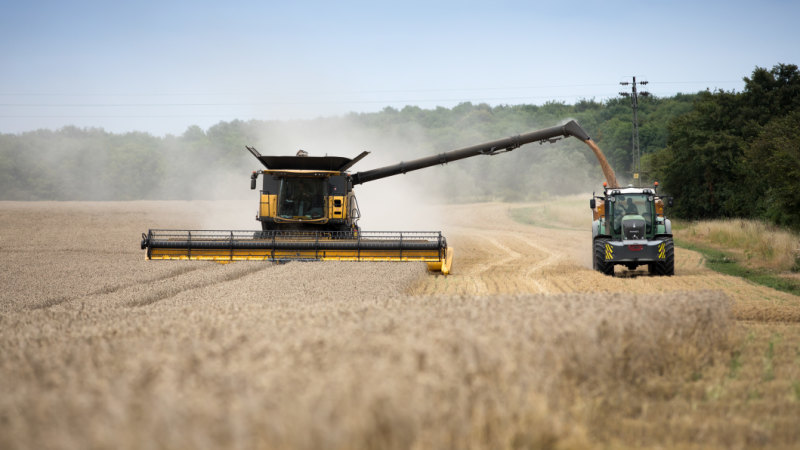 The farmer then took out his pen knife and cut off what remained of his leg below the knee.
"I didn't have no other choice," Kaser told broadcaster ABC News.
He told Omaha World-Herald the bone stuck out down to his ankle.
"That's what I was hanging onto as I was trying to get myself out," he said.
After he was freed, he crawled 50 metres to the nearest phone and called his son, who picked him up and drove him into town. He was then flown to a hospital in the state capital Lincoln for treatment.
Kaser says he never lost consciousness.
He spent weeks in hospital and rehabilitation before returning home to Pender, near the Iowa border, on Friday.
He will have to wait for the amputated leg to fully heal before getting a prosthetic leg.
Kaser said he had removed a safety covering at the end of the auger in the winter to make the equipment fit under a grain bin, and told ABC News he was "kind of disappointed in myself that I didn't think of fixing that thing".
"But that's why they call it accidents I guess."
AP, The Sydney Morning Herald