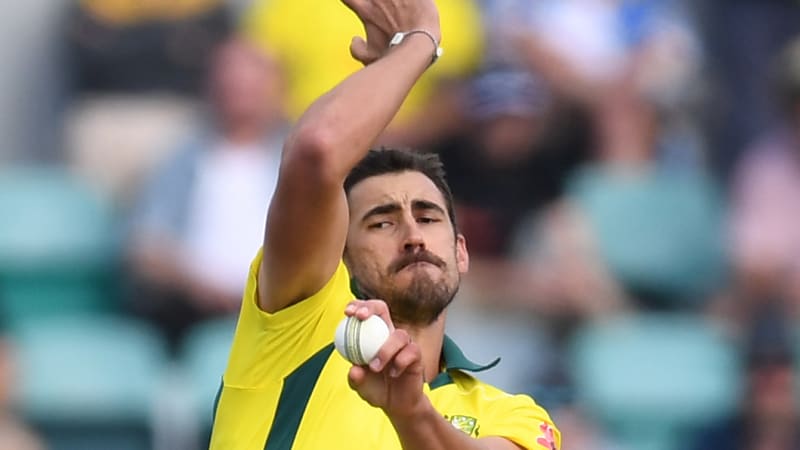 Loading
But Billy Stanlake's ankle injury prompted a rethink and Starc was catapulted into Australia's XI for Sunday night's T20 at the SCG.
Starc finished with figures of 1-26 but Virat Kohli won the first of many battles between the pair this summer, finishing 61 not out.
Australia vice-captain Alex Carey was thoroughly impressed with the express paceman.
"It was fun standing behind the stumps to him. I've had the pleasure to do it in the ODI series and now in this T20, it's always exciting," Carey told reporters.
"You're always waiting for something to happen and I thought he bowled really well … he had a real impact."
Carey suggested the 28-year-old will have no problems switching back to red-ball cricket.
"He's played a lot of cricket now. He's a real professional, looks after his body. He'll be fine," he said.
"It's going to be a great summer of Test cricket as well … we've got some good quicks and Nathan Lyon."
Starc claimed the all-important scalp of man of the series Shikhar Dhawan on Sunday, starting a fightback that gave Australia hope of victory, but failed to conjure the wicket of Kohli in the match's penultimate over.