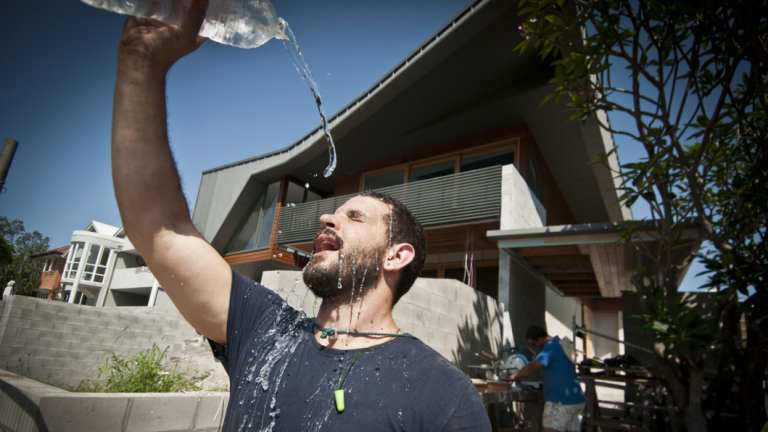 A Greater Brisbane suburb has recordest its warmest November night in 78 years of weather monitoring. But a cool change is almost here.
The suburb of Amberley in Ipswich sweated through an overnight low of 23.8 degrees on Tuesday, beating the record set in 2008 by 0.1 degrees, according to the Bureau of Meteorology.
St George Airport, in southern Queensland, also recorded its warmest November night in 22 years of record-keeping when it dropped to 28.6 degrees overnight on Tuesday.
Forecaster Adam Blazak said a cool change was on the radar and expected to arrive in Brisbane by mid-Thursday morning, bringing rain.