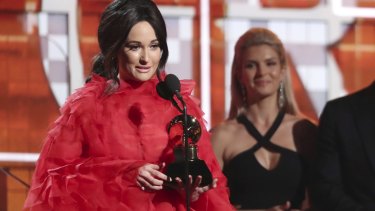 She had hoped the academy's decision to forego a host – after Kevin Hart resigned following past homophobic tweets and jokes for which he has apologised – presented a way to end the show by 11pm, US time.
They said the show at least would begin presenting awards sooner than usual without a host's opening monologue or sketch.
The film academy has been fighting over how to keep the Oscars to a reasonable running time since at least 1987. The reason is simple: protecting television ratings.
After three hours, academy research has shown, people on the east coast go to bed, dragging down viewer numbers. People on the west coast also move on. Three hours of watching Hollywood celebrate itself – last year's show was nearly four hours, not counting red-carpet coverage – seems to be most people's limit.
The need to rethink the telecast has become a top priority since last year, when only 26.5 million people tuned in, a drop of nearly 20 per cent from the previous year. Just a few years prior, the Academy Awards had an audience of 43.7 million viewers. Every potential solution the academy has announced, however, has gone down in flames.
Meanwhile, eight people from outside the movie industry are being brought in to lead presentations about certain films, the Times said.
Tennis champion Serena Williams will address last year's remake of A Star Is Born, one of eight films vying for best picture. No other outsiders were named.
Meanwhile, the British band Queen, now fronted by the late Freddie Mercury's stand-in, Adam Lambert, will perform on the show. The biopic of Mercury is a best-picture nominee.
On Saturday, Midler tweeted. "So, (drum roll) Ladies and Gentlemen, I will be chanteusing (that's singing) on the Oscars on Feb 24 … the nominated song from 'Mary Poppins (Returns)' … 'The Place Where Lost Things Go' … so excited!!" The singer-actress has won Tony, Grammy and Emmy Awards and been nominated twice for an Oscar.
The same day, country singer Musgraves, who won four Grammy Awards this year, including album of the year, tweeted a link to a news story reporting that she would present an award.
MCT