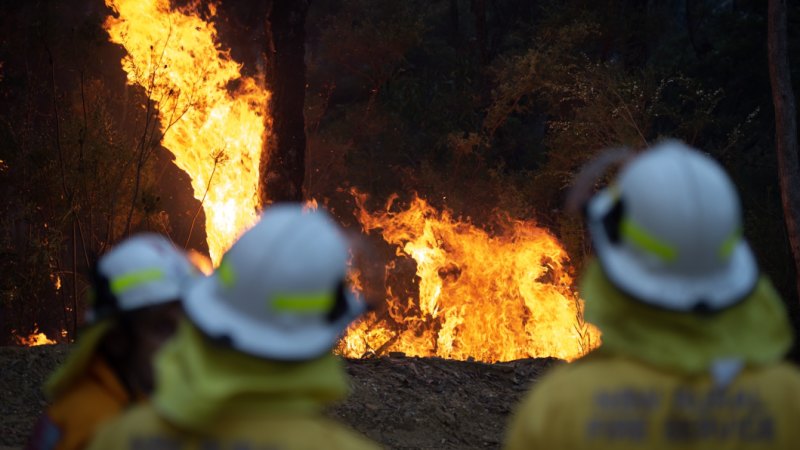 Speaking on Monday morning at RFS headquarters, Premier Berejiklian has urged everyone across the state to be on alert. 
"We don't know exactly where the fires are going to flare up but we do know that we when you have average weather conditions at 38 degrees and extremely windy conditions across the state, that everybody has to be on alert no matter where you are and everybody has to be assume the worst and we cannot allow complacency to creep in.
"We're taking every measure we can to leave no stone unturned, to have every precaution in place. ..facing tomorrow and the next few days and we want to make sure that given that we are as well resourced and well-planned as possible and I have full confidence we are, but again that high level of unpredictability is what we're dealing with.
Tomorrow, the Greater Sydney and Hunter areas are set to experience catastrophic fire conditions, the first time on record for Sydney.