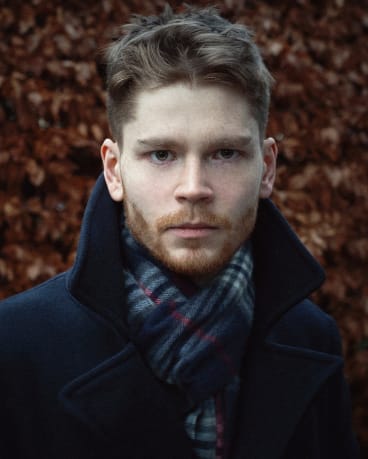 Gugnin won the 2016 Sydney International Piano Competition, pipping Tarasevich-Nikolaev.
Since the Sydney competition started in 1977, the winner has always been invited back to perform.
But under the chairmanship of London-based, Sydney-born pianist Piers Lane – the youngest competitor in the 1977 event – Australian concertgoers are able to enjoy far more of the finalists.
Gugnin and Tarasevich-Nikolaev have bumped into each other at similar piano competitions, and at Italy's International Piano Academy Lake Como, where both were students.
But they only got to know each other well in Sydney when they were among the 32 finalists in the 2016 competition.
Winning the Sydney competition, Gugnin says, not only "brought back my self-confidence which had been heavily bruised after failures in previous competitions", but "gave me an incredible career boost with many wonderful concert engagements".
As for Tarasevich-Nikolaev, Sydney "gave me a real push in terms of my career. To be honest, I'm not fond of musical competitions as a genre".
"Music is not sport. I don't think of Andrey as my rival. We don't see a lot of each other because he has a lot of concerts and I'm touring as well. But we occasionally have a drink together."
Held every four years, the Sydney competition had a mixed reputation under Warren Thompson, who was artistic director and chairman of the jury until his death in 2015.
Critics – including professional pianists and academics – accused Thompson of playing favourites, stacking the jury with friends and teachers with a vested interest in the progress of particular competitors.
Lane, a former juror, admits this is a problem with many musical competitions: "I don't want teachers on the jury who have students in the competition. There's a set of ageing teachers who turn up on a lot of competition juries."
As chairman in 2016, Lane introduced a nine-person jury (five women and four men in 2016); a fairer voting system; and a requirement that each competitor perform on four different elite brands of piano.
Coming second in Sydney brought Tarasevich-Nikolaev a contract with Decca Classics. He's been in Australia for the past few weeks, performing concerts to promote Reflections, his first Decca album – which includes two compositions by his grandmother.
"They're very precious to me," he says. "Many people remember my grandmother as a pianist, but almost no one remembers her as a composer. And I think what she wrote is worth sharing."
Double bill: Andrey Gugnin and Arseny Tarasevich-Nikolaev, Verbruggen Hall, Sydney, Nov 10 and Yamaha Premium Piano Centre, Melbourne, Nov 11. www.sydneypianocompetition.com.au