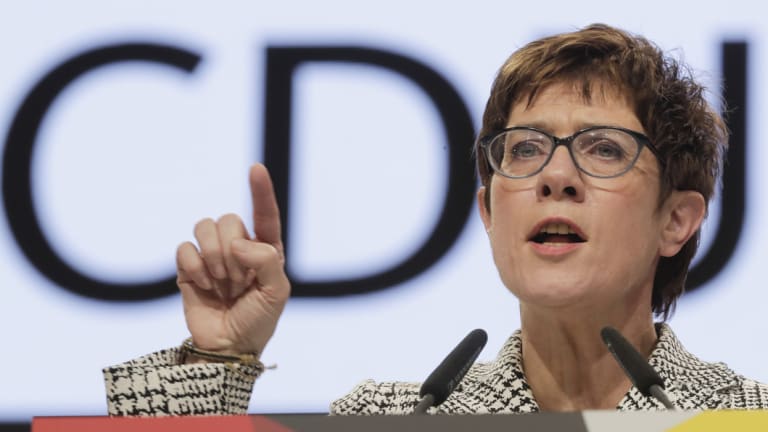 Germany's ruling political party has elected a replacement for outgoing leader and political stalwart Angela Merkel.
Annegret Kramp-Karrenbauer, a 56-year-old Merkel acolyte, won the vote to succeed Merkel as head of Germany's Christian Democrats (CDU). She defeated Friedrich Merz in the second round of voting after Health Minister Jens Spahn was eliminated.
Kramp-Karrenbauer gained enough support from Spahn's backers to get 517 votes to Merz's 482.
Loading