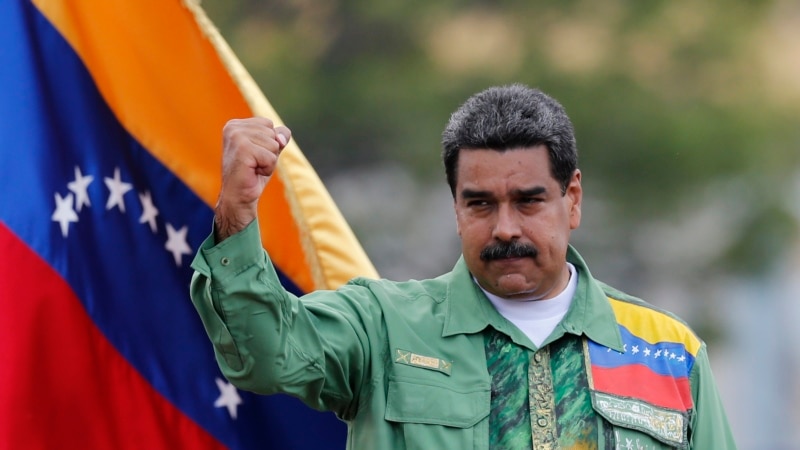 Venezuela President Nicolas Maduro said he survived an assassination attempt involving explosive-laden drones and blamed the United States and Colombia for the alleged attack.
U.S. National Security Adviser John Bolton Sunday denied any U.S. role in the incident.
In a televised speech late Saturday, Maduro said "everything points" to a right-wing plot he claims originated in neighboring Colombia. He said God, the people and the country's armed forces saved him from being killed.
"That drone was coming for me but there was a shield of love," Maduro said. "I am sure I will live for many more years."
He added that he has "no doubt that the name [Colombian President] Juan Manuel Santos is behind this attack." The French news agency (AFP) quotes a source in the Colombian government as saying the charge against President Santos are "without foundation."
Maduro said initial investigations "indicate that various of those financing it live in the United States, in the state of Florida. I hope that President Donald Trump is ready to fight these terrorist groups."
The Venezuelan leader said several perpetrators were caught, but he did not provide further details.
While Maduro was speaking about Venezuela's economy at the event, television images showed Maduro and others looking startled after the sound of multiple explosions could be heard. A moment later, the video showed soldiers breaking ranks and scurrying for cover.
Venezuela has been in turmoil for several years. Once one of Latin America's wealthiest countries, years of poor governing and failed social policies have eroded the nation's stability resulting in social strife and runaway inflation.
Maduro was elected in May to a new six-year term in a result widely denounced by the opposition and international observers as illegitimate and rife with irregularities.