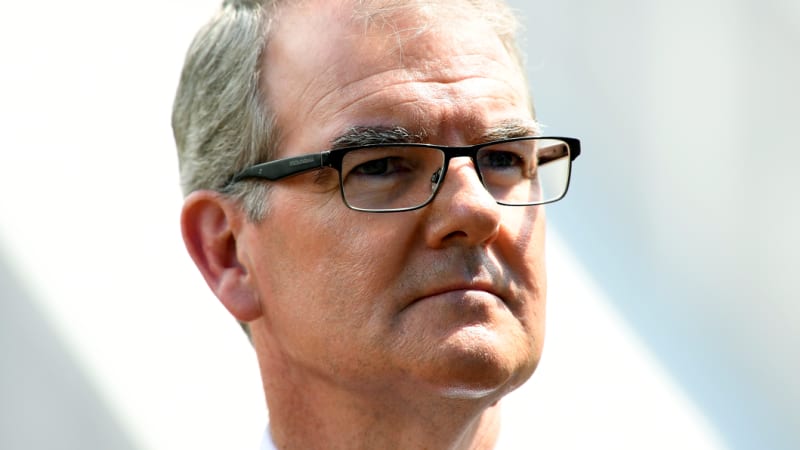 Ms Mihailuk's promotion was the most significant change in an otherwise minimalist reshuffle, which see climate change, rural affairs, and regional roads added as new portfolio areas and distributed to existing shadow cabinet members. No MPs were dumped from shadow cabinet.
Loading
Ms Mihailuk will keep the FACS portfolio in a move that will see her juggle responsibility for two major policy areas.
Her promotion comes after she was one of Mr Daley's most loyal allies in the leadership challenge earlier this month, which saw Mr Daley triumph over shadow water spokesman Chris Minns.
Ms Mihailuk, a former mayor of Bankstown, said she was "really looking forward to the challenge" of the planning portfolio, an area in which she always had a keen interest.
"I have studied it, I have lived it," she said, citing her council experience and her time on a Joint Regional Planning Panel.
Ms Mihailuk said that she had helped co-write Labor's affordable housing policy, released by former leader Luke Foley in 2017.
Some Labor MPs expressed surprise at her elevation to the planning portfolio, which is among the most coveted by ambitious MPs, and had been held by Mr Daley since 2016.
"Mihailuk has wanted Daley to be a leader for a long, long time. She's very loyal to him," one MP said.
"She will have a massive work load, but even based on merit she can do it."
But some of her colleagues remain to be convinced.
"This is about rewarding bad behaviour," said another MP, who cited Ms Mihailuk's aggressive campaigning for Mr Daley.
"It's an eye-brow raising move and a meteoric rise for his most loyal lieutenant," said a third.
Upon his election as Labor leader, Mr Daley nominated planning and overdevelopment as a key plank of Labor's election platform, and pledged to "fix the planning system in NSW" should he be elected Premier in March.
Energy spokesman Adam Searle, another close ally of Mr Daley, has added climate change to his responsibilities. Primary industries spokesman Mick Veitch picked up rural affairs, and local government spokesman Peter Primrose was given responsibility for regional roads.
Mr Graham, who also assumes responsibility for Mr Daley's old portfolio of gaming and racing, as well as tourism, major events and forestry, enters the shadow ministry as a replacement for former Labor leader Luke Foley.
"We are going to have a serious go at saving the NSW music scene," Mr Graham said.
His appointment to the music portfolio comes after Mr Daley ruled out supporting a relaxation to Sydney's controversial lock-out laws.
Mr Foley, a member for the same Labor left faction as Mr Graham, resigned last month amid sexual harassment allegations, which he denies.
Upper House MP Daniel Mookhey was also promoted, joining the shadow cabinet ranks as secretary.
Lisa Visentin is state political reporter. She has previously covered urban affairs, and worked in federal parliament.
Jacob Saulwick is City Editor at The Sydney Morning Herald.