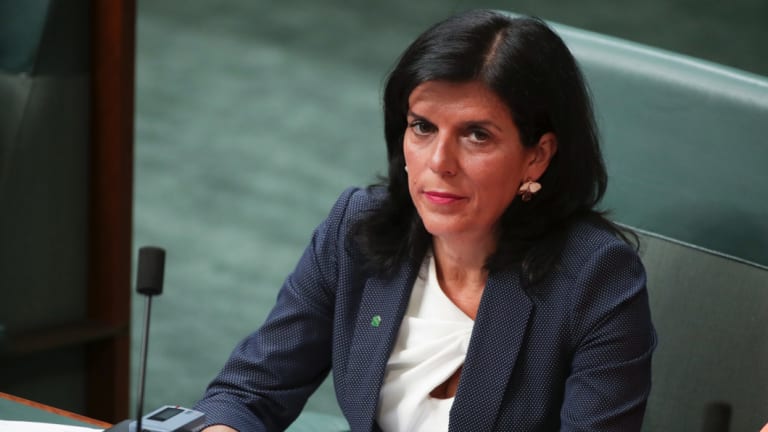 The Morrison government has suffered a body blow to its control of Parliament with outspoken MP Julia Banks quitting the Liberals to sit on the crossbench in a blistering verdict on the party's direction.
Ms Banks, one of the Liberals' star recruits at the last federal election, will join other independents in the House of Representatives after months of frustration over the party's treatment of women and disunity over energy and climate change.
Her decision cuts the government's numbers in the lower house to just 74 out of 150 seats, confirming its status as a minority government and exposing it to embarrassing defeats on legislation.
Ms Banks is pledging support for the government on confidence and supply, helping it to maintain support through to the election due by May, but she is telling voters she cannot stay with the Liberals in the wake of the leadership spill that toppled Malcolm Turnbull.