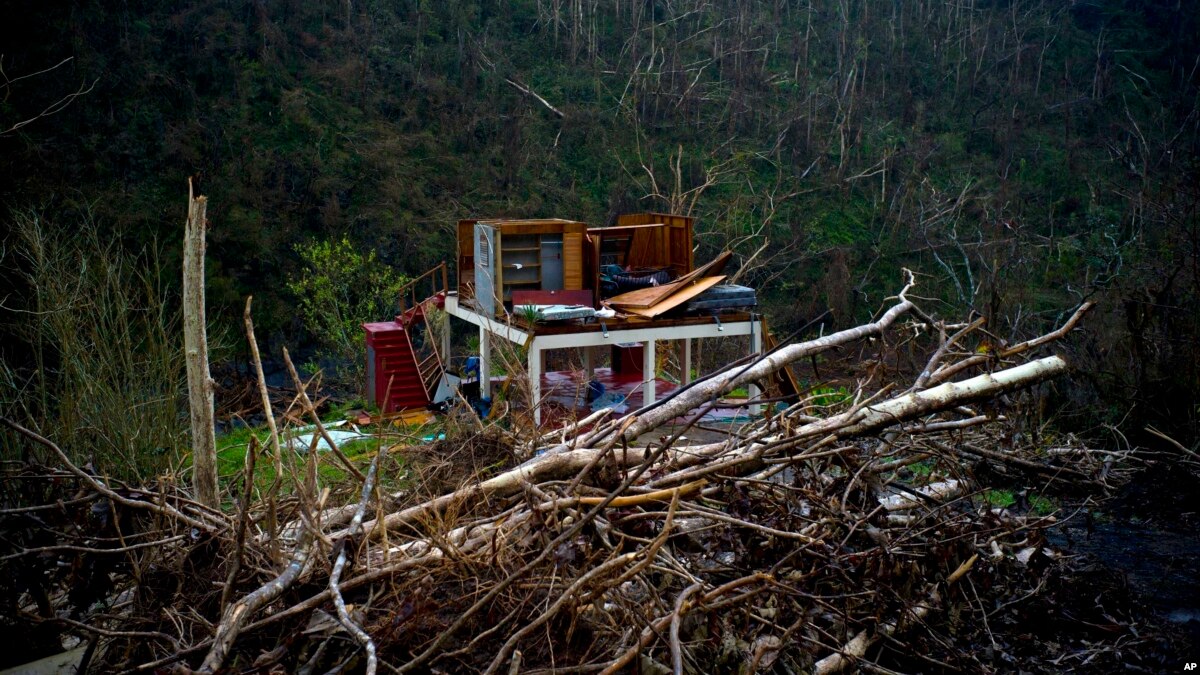 Hurricane Maria claimed more than 4,600 lives in Puerto Rico last year, more than 70 times higher than the U.S. government's official death toll of 64, according to a study published Tuesday by the New England Journal of Medicine.
The findings, based on a survey of thousands of Puerto Rican residents conducted by researchers from Harvard University and elsewhere, show the fatalities occurred between September 20 and December 31, 2017.
The U.S. government's emergency response to the storm had been criticized and President Donald Trump, was faulted when much of the U.S. territory remained without power for months.
The researchers said their latest estimates may be too low and "underscore the inattention of the U.S. government to the frail infrastructure of Puerto Rico."
Maria inflicted about $90 billion in damage to Puerto Rico, which was already grappling with an anemic economy. Researchers have said Maria was the third costliest tropical cyclone to strike the U.S. since 1900.
More than 8 months after the storm, the territory has been slow to recover. Residents continue to suffer from a lack of water, an unstable power grid and a dearth of essential services, forcing many residents to leave.
While the new study puts the death toll at 4,645, it says there is a 95-percent chance the actual number could be as low as 793 and as high as 8,498. Earlier independent studies have estimated the death toll at about 1,000.
The results of the latest study were based on randomly conducted in-person surveys of 3,299 of an estimated 1.1 million Puerto Rican households earlier this year, including homes in remote areas.
To ensure unbiased results, residents were not paid for their responses and were told their answers would not result in any additional government assistance.
Researchers said they could not compare their findings with the latest government tally because their request for access to the numbers was denied.
The Puerto Rican government stopped publicly disclosing its hurricane death figures in December.