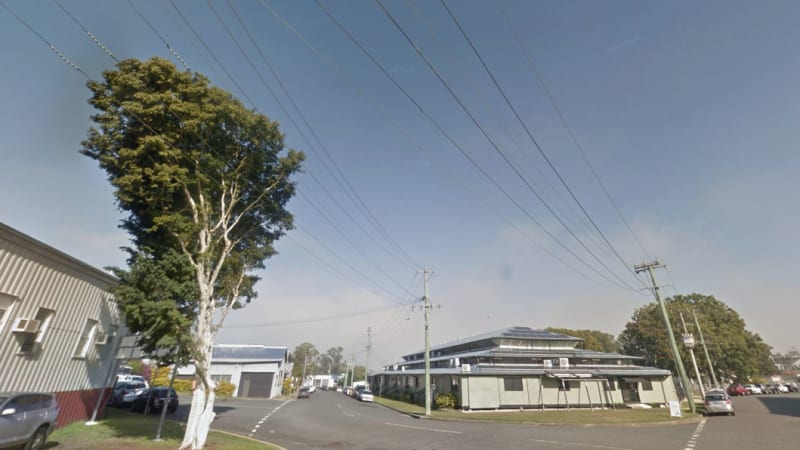 Moving to the suburb, Ms Apelt said she had always looked for community but had no plans to start a street festival – the Chrome Street Fiesta.
"It was through [Giuliano] and Reload, how it began," she said.
"Moving in, you look for the places you want to go and hang out, we found this really cool coffee shop and I recognised Giuliano from West End.
"Going there regularly, he said 'Clare, Clare, do you want to help me – there's a few of us want to get a street party together'.
"I just love getting involved, I can't help myself so I said 'yep I'm in'."
Supported financially by businesses along Chrome Street in Salisbury, the fiesta took off.
Four years on, it's become so popular there are now concerns about its potential future due to the high costs of insurance as more people visit.
Another small business moving into the industrial precinct around Chrome Street was Food Connect, founded by former farmer Robert Pekin.
Like Ms Apelt and Mr Perez, Mr Pekin lived in West End for 10 years before moving to Salisbury. He took over a warehouse on Textile Crescent to found the social enterprise that offers fresh, local food with higher profits going back to the farmers.
Mr Pekin said the company's main focus was supporting female entrepreneurs, with 90 per cent of the investors into the enterprise also female.
For Ballistic Beer Company's founder David Kitchen, moving to Salisbury was a chance to start something new, although he wasn't convinced by Salisbury's lifestyle at the beginning."I didn't much like Salisbury for the first 13 years," he said.
"In the first 13 years the biggest excitement was when they opened the Aldi."
But he said the community feel in Salisbury had changed significantly since then.
"It's a very different suburb and we now have three coffee shops and a brewery," he said.
Ballistic Beer Company took its name from Salisbury's history, with the suburb known for manufacturing munitions for the Australian Army in World War II.
For all four of them, their efforts to foster and find community within the suburb helped create the 'third place' – a place between home and work where community could grow and residents could spend time enjoying their surroundings.
Mr Pekin said the changing face of Salisbury's community had to be carefully managed to bring in "the best of gentrification" and protect the industry and manufacturing that lived side-by-side with the relatively new cafes and breweries.
Mr Perez agreed, noting that Salisbury needed to keep connected to its history as newcomers to the suburb sought connection and community.
With Salisbury now a poster child for creating community where formerly there wasn't one, Ms Apelt said the recipe was simple: "be the change you want to see".
Lucy is a reporter for Brisbane Times with a special interest in health, science and research.