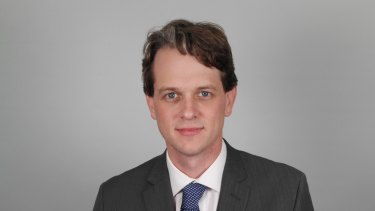 Blue Sky representatives said they were shocked over the Oaktree demand given it had only provided the debt, in the form of a convertible note, ten months ago. The details of the make whole payment are detailed in documents relating to the issuance of the note.
Loading
Blue Sky's deteriorating financial position over the past 10 months led to it breaching its debt agreement with Oaktree twice this year already but still there were hopes that its lender would continue to provide waivers.
A fight between Oaktree and other Blue Sky representatives over the make whole payment could lead to a delay in any restructure or rebirth of the group.
Under the terms of the debt deal, Oaktree had the right to convert its debt into Blue Sky equity capped, at 30 per cent of share capital on issue. The directors of the Brisbane-based Blue Sky also appointed representatives from insolvency group Pilot Partners as voluntary administrators to the group on Monday.
A separate listed Blue Sky entity, the Blue Sky Alternative Access Fund has not been placed in administration or receivership.
Blue Sky has been in strife after research reports by independent analysts and short sellers pointed out serious concerns about how the group valued assets it was managing, including the valuation on tech start ups Shoes of Prey and Vinomofo. Shoes of Prey went under earlier this year.
It is also facing possible class actions and has seen the departure of a raft of senior executives including former managing director Rob Shand. The group was led by Kim Morison until January before Joel Cann took over the top job.
Only last week, Blue Sky announced that it believed an investigation by the corporate regulator had been completed with no action being taken against the group.
Blue Sky Alternative Assets has no corporate debt apart from the convertible note. In March 2018, it raised $100 million via a placement of new shares at $11.50 a share.  Its shares were trading at 18.5c ahead of its receivership. Funds managed investment houses BT Investment Management and Fidelity Investments are significant shareholders in the group.  Group founder Mark Sowerby also has a significant stake in the group.
KordaMentha partner Mark Korda said the group would continue to operate as usual while a strategic assessment is undertaken.
"The appointment will not affect the day-to-day operating activities of Blue Sky and its investment management business subsidiaries," Mr Korda said.
"Existing management and key contacts for relevant stakeholders, employees and unitholders will continue to be in place as per normal."
The company's directors appointed administrators from Brisbane group Pilot Partners on Monday morning. Pilot Partners was advising the company on Sunday but has not provided any earlier assistance to the group.
"The appointment of voluntary administrators will best facilitate a restructure of the public company," administrator Brad Hellen told The Age and the Herald.
Sarah Danckert is a business reporter.