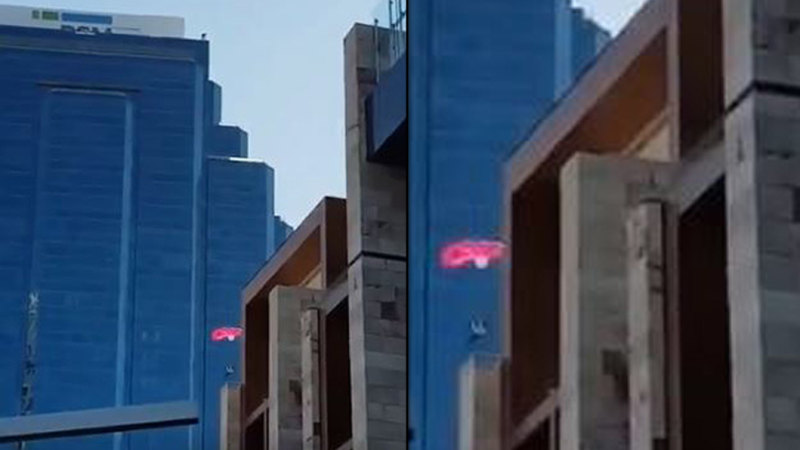 "It could have cost any of them their lives, it also could have cost someone on the ground their life as well," she said.
"It's very dangerous, obviously there's some security issues at the building."
BASE jumping consists of parachuting or wingsuit flying from a fixed structure or a cliff.
The name 'BASE' is an acronym which stands for 'building, antenna, span and earth'; the four categories of fixed objects or places one can jump from.
A police spokesman said detectives were investigating the incident and would like to speak to anyone who may have seen or filmed the jump.
The spokesman said the four men had entered Exchange Tower along The Esplanade at 8.30am, making their way to the roof and jumping off the building.
"The men landed in a grassed area near the building before running from the area," he said.
"It is believed the men left the area in a vehicle that was waiting nearby.
"This type of behaviour is reckless and irresponsible and the WA Police force does not condone this behaviour."